HT's inertial G switches passively sense acceleration thresholds in aerospace and defense applications. The HT sensor is the smallest of its type and can withstand over 100,000 Gs of acceleration. While this extreme shock resilience is the hallmark of the devices reliability, the sensor also boasts a sensitivity range for accelerations of 2 to 15,000 Gs. In particular, the sensor is a key component in the Department of Defense objective to supply a portfolio of precision munitions that are reliable and safe to the warfighter, results in less collateral damage, and eliminates unexploded ordnance (UXO). HT's inertial switch is qualified for DoD applications and, with an area of 3.4 mm², replaces conventional products that are significantly larger.
Product Information Sheets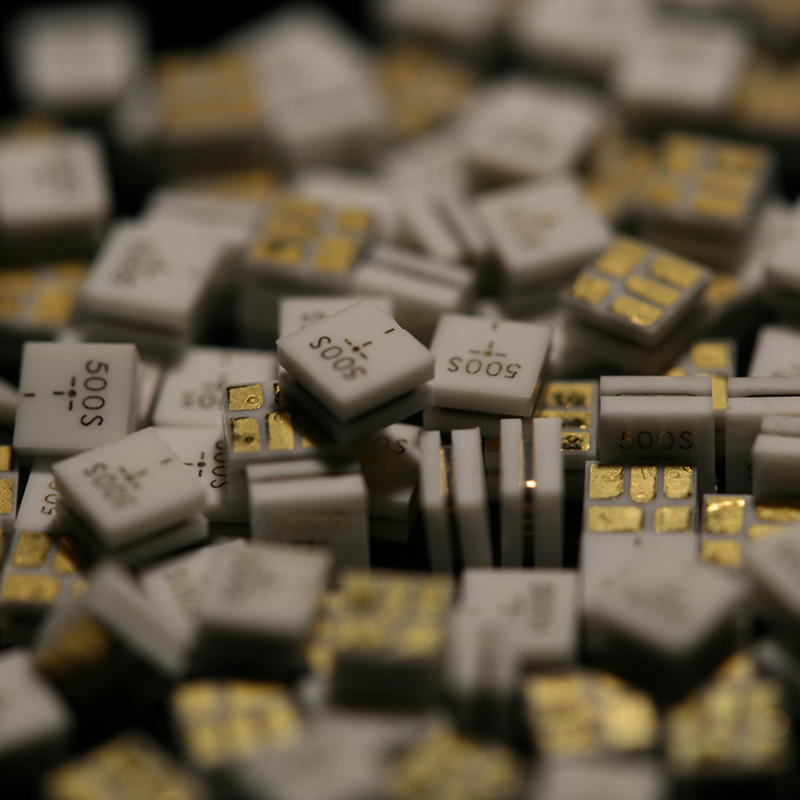 The ability to maintain tolerances at small dimensions is at the core of HT's products and processes. HT's expertise is in developing fabrication processes that maintain critical dimensions using a low-cost manufacturing process. Traditional machining techniques are being replaced with HT's technology – electroforming, UV lithography, thick metal plating, batch processing, and wafer-level packaging and testing.